For two athletes who revolutionized their sport, shifted culture and changed the course of history, Tidye Pickett and Louise Stokes are not spoken of nearly enough. In 1932, the duo became the first Black women to qualify for the U.S. Olympic team. And four years later, in '36 at the Summer Games in Berlin, Pickett became the first Black woman to compete for the U.S. While hardly household names, Pickett and Stokes deserve credit for serving as pioneering forces in track and field and for progressing women's sports forward well before the creation of Title IX.
Although their story is arguably under-told, there is one person who did a deep-dive into the American sprinters' history: award-winning filmmaker Deborah Riley Draper directed Olympic Pride, American Prejudice, a 2016 documentary dedicated to telling the tale of the 18 Black athletes that represented the United States at the 1936 games. In 2020, Draper also authored a book by the same title.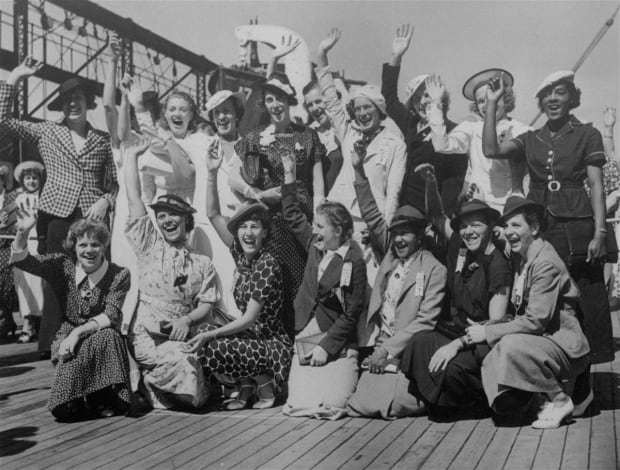 "When you look at the 1936 Olympics, people were talking so much about Jesse Owens as if he was the singular African American hero. And he is a hero, but he was a part of this larger, broader squad of smart, talented African American men and women," says Draper. "This erasure is unacceptable, and we have to shed light on their story."
A critical part of the 1936 team that traveled to Berlin, Pickett and Stokes made a name for themselves at the Olympics, but their journey to Germany was long and winding.
Born in 1914 in Chicago, Pickett began running as a young girl, catching the attention of star long jumper John Brooks, who took her under his wing. Meanwhile, nearly 1,000 miles away in Massachusetts, Stokes, a year younger, was making waves at Malden High School, claiming titles across New England. As track and field wunderkinds, Pickett and Stokes were invited to participate in the '32 Olympic Trials, where both women qualified for the Los Angeles Games. The duo, however, never got to compete at the Olympics because they were replaced on the 4x100 relay team by two white athletes who posted slower trial times than Pickett and Stokes. The two sprinters also endured racial abuse and mistreatment from their teammates, including from gold medalist Babe Didrikson, who, the Washington Post reported, "dumped a bucket of ice water on the bunk beds Pickett and Stokes were sleeping in during the team's train ride to the Los Angeles Games."
After being snubbed for a relay spot and wronged by teammates, Pickett and Stokes didn't hang up their spikes. Rather, the pair returned for the 1936 Games. "They knew too that they were still their ancestors' wildest dreams, and they were paving the way for people to come after them," says Draper on what inspired Pickett and Stokes' resilience in the face of extreme adversity.
Joining a group of 16 other African American athletes, Pickett and Stokes boarded a boat in 1936 set for Berlin. What awaited them was a host country with Adolf Hitler at the helm, with the leader's Aryan supremacy propaganda hanging heavy over the Olympic Games. Traversing the Atlantic Ocean, the team was between a segregated America and a white supremacist Germany, a remarkable and frightening place for 22-year-old Pickett and 23-year-old Stokes to find themselves.
"It's just an incredible story of resilience, of talent, of time and place, because they are both in the Jim Crow America and the Hitler Third Reich," says Draper. "They're poised, they're graceful and they are very self assured, even though they are scared."
Once in Berlin, Pickett and Stokes were greeted by an Olympic Village that embraced and celebrated them, with the Black athletes enjoying amenities offered to all athletes—a civility not available back home in America. As the competition began, however, Hitler, his army and his big lie loomed large.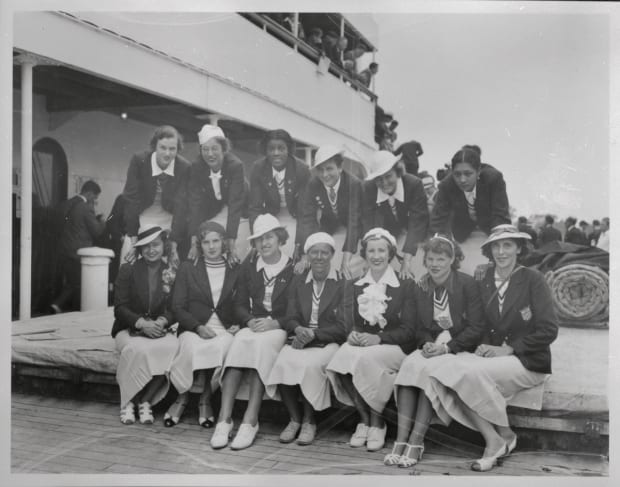 Still, Pickett was set to compete and under extreme circumstances, shattered what must have felt like an impenetrable glass ceiling by becoming the first Black woman to compete in the Olympics for the U.S. With her friend and teammate Stokes—who was in Berlin as an alternate—watching, Pickett lined up for her semifinal 80-meter hurdle heat. During the race, Pickett's trailing leg hit a hurdle and she broke her foot, causing her Olympic dreams to come crashing down.
In many ways, Pickett and Stokes's story can be seen as hopes dashed or ambitions stolen, but really their tale is one of friendship and awe-inspiring perseverance. "They were thrown together because they were Black girls. But guess what happened? They became friends," says Draper, adding that the two continued to write to each other beyond the Games.
In 2016, Pickett and Stokes, who had died decades before, were finally honored at the White House, with President Barack Obama welcoming the families of the Olympians to an event in Washington, D.C. The celebrations included a screening of Olympic Pride, American Prejudice at the National Portrait Gallery, where track superstar Allyson Felix spoke to the importance of the athletes' barrier-breaking feat.
"They were the only ones doing it at that level. They didn't necessarily get credit for it. They didn't necessarily get recognized," says Draper, heralding Pickett and Stokes. "But because of them, you would get the Tennessee State Tigerbelles, you would get the Wilma Rudolphs, which in turn would give you the Gail Deverses, which in turn the Flo-Jos, which in turn the Allyson Felix."