Sunday 3:30 PM update: Clouds are clearing fast to the east. Sunshine has returned and will set us up for a very cold night with a hard freeze expected.
---
Here is a look at the radar and current conditions.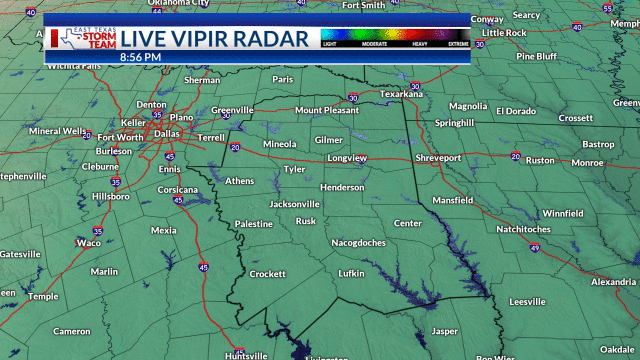 The primary focus: TEMPERATURES. Keep an eye on them and the WIND CHILL (feels like temperature).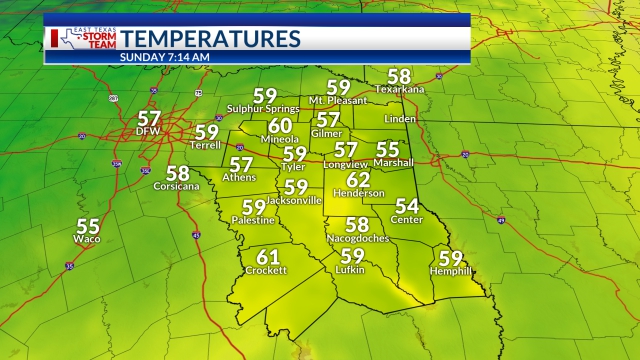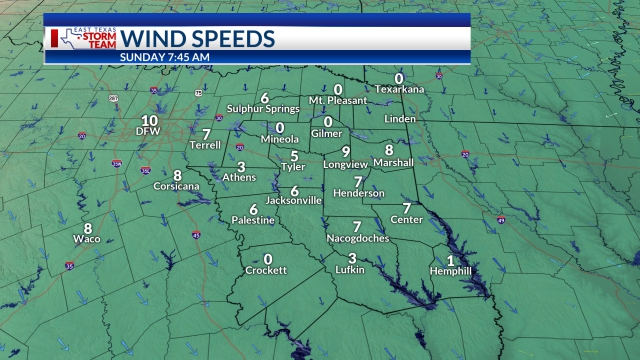 ---
On Saturday, high temperatures in the 70s to lower 80s. Lufkin broke the all-time record for January 1 at 83 degrees.
Highs Sunday will be about 35-45 degrees colder. Temperatures may struggle to get out of the lower 30s if clouds linger and the strong northwest wind.
Remember to protect the 4-P's when dealing with cold weather: people, pets, pipes, and plants.
Light to calm winds on Monday morning brings a hard freeze to East Texas. Lows in the 20s, possibly a few Teens.
Morning lows return to above-freezing levels area-wide by Wednesday, in time for another cold front to move in for the afternoon. Another big cooldown to end the week.